Having the right product at the right place, in the right time may be difficult to achieve with competition in the market and complexities within the supply chain. Safety stock, procurement strategies, and other methods may help sometimes, but the fundamental step starts earlier at the forecasting step.

During this session, Mr. Nicolas Nesme (SCO Manager, VISEO Asia) will share about demand planning and forecasting best practices through examples - When to use statistical calculations and/or collaborative forecasting? What are the key steps to perform, to check, and more.

Find out how to improve your forecasting processes to:
- Unlock more sales
- Reduce inventory costs
- Increase service levels
HOW TO REGISTER?
Send us an email along with your details to register now!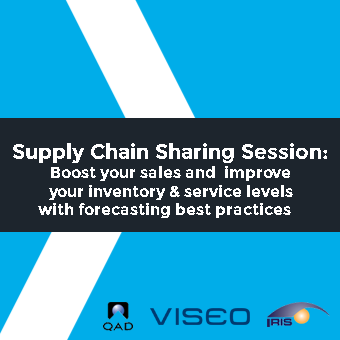 Iris System Inforindo, Jl. Cempaka Putih Tengah 17C no 7A., Jakarta 10510