Event Details
As Amazon and Alibaba battle it out in omnichannel, traditional retailers have to transform digitally to gain an edge over them.

We are witnessing retail is undergoing a period of transition, and e-commerce is definitely accelerating this transition to digital retailing. For both brands and retailers, the path to cross-border e-commerce is still an unknown and bumpy one.

For many retailers, cross-border deliveries mean back-office administrative headaches including major bottleneck with the customs, unexpected duties, and taxes, currency conversion issues, increasing risk of fraud and deliveries delays and more.

The Cross-Border E-Commerce & Logistics roundtable is an interactive session focused exclusively on cross-border e-commerce supply chain from a regional perspective. Top executives from leading companies will discuss the latest cross-border e-commerce trends and its impact on retail, logistics, warehousing, and transportation.

Speakers and panelists include: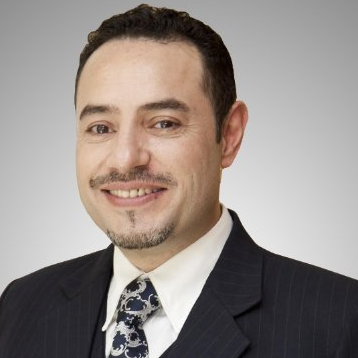 Mike Ghasemi
Retail Technology and Market
Analyst, Speaker & Writer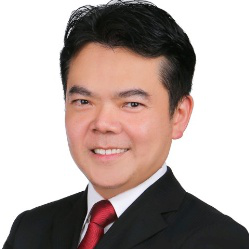 Roy Yeo
President
Bond International
Group and Founder
of Australia-Asia Exchange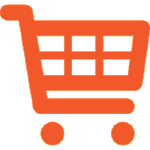 First Name and Last Name
Job Title/Position
Company Name
The Cross-Border E-Commerce & Logistics roundtable is an interactive discussion where leading e-commerce players, logistics experts, retailers and brand owners gather under one roof to exchange the latest trends and opportunities that cross-border e-commerce can offer.
The Cross-Border E-Commerce & Logistics roundtable focuses on the fulfillment and logistics aspects of cross-border e-commerce and how Western Australian companies can benefit from it.
Independent experiences & no sales pitches
Three hours filled with unique content and no vendor sales pitches! The leading regional industry experts will share the latest initiatives in transforming e-commerce operations in Asia, and you'll learn how to achieve the right balance between cost optimization and commercial objectives.
Unrivaled networking opportunities
Over three hours of networking opportunity and a coffee break where you can build valuable contacts, meet like-minded peers from all sectors and discuss how they are dealing with problems such as logistics, fulfillment and multi-channel distribution.
To find out how you can solve these problems, view the speakers page and register!
Who Should Attend?

Business Heads, Logistics Directors, CIOs, Operational Technology Leaders, CXOs and key decision makers of strategic planning, retail operations, and various lines-of-business will benefit from Cross-Border E-Commerce & Logistics roundtable
Confirmed topics include:
- Cross-border e-commerce in Asia Pacific - trends, opportunities, and consumer behavior
- eCommerce Logistics technology requirements and challenges
- eCommerce Supply Chain Ecosystem in South East Asia
- Sharing of Success Stories & Best practices for brands to enter Asia eCommerce market
The final agenda will be published one week before the event date, so stay tuned!
14:30 - 15:00pm Registration & Networking
15:00 pm Welcome and Sessions Start
15:45 pm Q&A Session
16:00 pm – 16:30 pm Coffee/Tea Break and Networking
16:30 pm Sessions continue
17:30 pm Panel Q&A with all the speakers
18:00 pm Closing remarks & End of the event
Share Your Experience & Insights - It's Easy!

If you wish to share your knowledge or experience on this topic, come forward to become a speaker or panelist at this event.

Again, you don't have to be an "expert" or a subject leader in the field to be considered as a speaker. We are looking for someone who is willing to share practical stories or the lessons your learned at your company that can ultimately stimulate a good discussion and debate.

Benefits of speaking include:
- Get a free pass and enjoy all the benefits of a paid attendee (a big $$ saving);
- Gain visibility, recognition and credibility for you & your company;
- Help foster the growth of supply chain, logistics or procurement in Asia;
- Instantly expand your professional network with peers;
- Receive immediate feedback from other professionals on your ideas, methods and plans, which can benefit you and your company!

> For more on the benefits of being a speaker, click here
> Read why the Council's events are also different here

Presentations are only 20 minutes long (10-15 slides, half of them can be your company overview) so preparation for this event will not take too much of your time. You can also sit at a panel discussion if you don't wish to present or simply don't have time to prepare anything.

If you are interested to speak, email us at or contact us via the contact form
Frequently Asked Questions (FAQs)

How many attendees will be at the event?
The event is targeted for 25 attendees on a first come first serve. Prior registration is required. No Walk-ins.

How do I find details on the topics and speakers?
You can always check out the most up-to-date version of the event page. Here you can see session descriptions as well as bios and photos for the confirmed speakers and panelists.

Are all the speakers confirmed for the event?
Circumstances beyond the control of the organizer may necessitate substitutions, alterations or cancellations of the speakers or topics. As such, we reserve the right to alter or modify the advertised speakers or topics if necessary. Any speaker of schedule substitutions or alterations will be updated on our event page as soon as possible.

I would like to meet some of the delegates during the event, can you arrange this?
Yes, using our site, you can connect and contact all the event attendees before and after the event. We don't arrange matchmaking meetings at our events in a systematic way, but please ask at our registration desk if you would like us to assist us.

How can I get to the venue?
The venue details, including the full address, are listed on the event page, and you will also be notified by email about the venue when receiving your confirmation letter a few days before the event.

What should I wear during the event?
In our efforts to make the forum more enjoyable, we invite you to dress "business casual, " and tie is again not required. We hope that this casual dress code will allow participants to conduct discussions in a more comfortable environment.

Are the drinks and meal included?
Yes, all refreshments, tea/coffee breaks are always included and depending on the format of the event, Check the agenda for timings and more details.

Should I pay for the event?
Once you have completed your registration, we require full payment before the event. Payment can be done using credit cards, Stripe of Paypal. Please feel free to write to us if you would like to request for a special pass.

Can I substitute a delegate?
Yes, you can substitute a delegate at no extra charge - please email us the new name, job title, email and mobile number of this new person to the event organizer.

Can I receive a copy of the presentations?
As a general rule, we don't provide the presentations to any delegates and leave up to the speakers to decide if they wish to provide a copy of their presentation. Please meet them at the event and ask them directly.

What happens if the event gets postponed?
If we postpone the event, you will be able to keep your registration for the next date. If you are unable to attend the rescheduled event, you are welcome to send a substitute delegate, free of charge.

For more information on the terms and conditions of attending our events, read here.