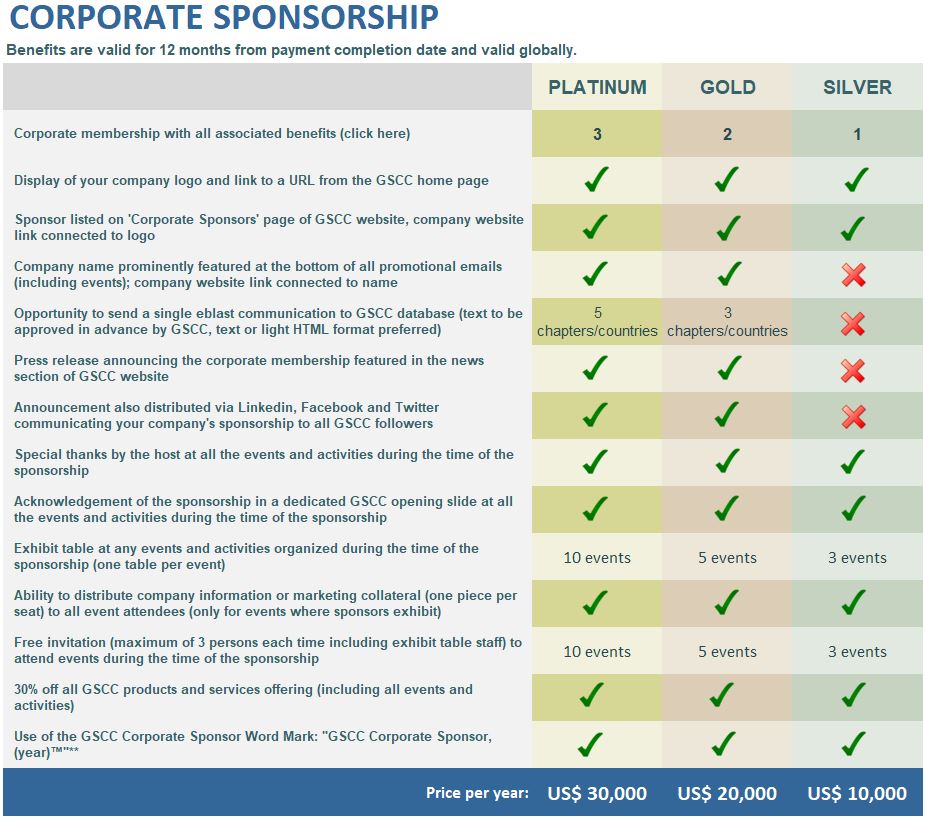 Sponsoring the GSCC
The goal of GSCC is to support global exchange of information and best practices, thereby increasing the credibility and expertise of all professionals involved in supply chain, procurement and logistics.

GSCC's membership fees are set at a modest level to enable widespread representation across the various groups of stakeholders who contribute to supply chain management. To meet the high demand for GSCC's educational services, we have established a long-term, sustainable funding model to encourage investment in the supply chain profession by the worldwide community.

We have designed the comprehensive GSCC Corporate Sponsorship Program, which provides substantial benefits* at every level. We invite you and your organization to explore this exciting program.

To learn more about benefits offered and the various levels of sponsorship, view the chart on the left.

If you are interested in becoming an Corporate Sponsor or learning more about GSCC in general, please email us directly.