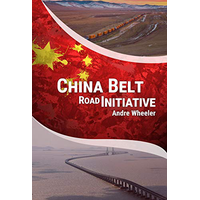 Presenting at the recent TPM Asia conference in Shenzhen, gave me an opportunity to chat with locals to get further insights into the current thinking within the shipping and container world regarding their understanding and outlook on China's BRI. Of interest were the views around the role of rail in changing the shape of trade within Eurasia and particularly the ongoing push by the Chinese government to grow rail as a percentage of that trade volume. What was clear, was the mindset had not altered much. The usual insider topics were discussed, little attention was paid to the bigger changes that will beset the maritime sector in the next 5 years or so. There was no real discussion on how global trade was moving rapidly from port-to-port considerations to the new paradigm of end-to-end, with focus on the last and first mile in the logistics process.
For many, the difficulties faced by the rail network are insurmountable, and that rail will eventually succumb to these pressures. There was many a sceptic that thought the BRI was doomed to fail as it was too big and faced far too many hurdles in order to be a real threat. I is often said that the BRI rail network was essentially a high speed rail connectivity effort carrying passengers with little impact on cargo / freight. Yes there is a high rate of high speed rail, but what people fail to see, is that this type of rail network is well suited to service the growing e-commerce based trade. Furthermore, the traditional pairing of Shipping with Air to move high value items is likely to be replaced by the pairing of ports with rail networks in which high speed rail will play an important part.
Two common areas of scepticism demonstrate that the complexities of the BRI are not understood by many. In a sense this makes for a generic and basic understanding of the issues to be resolved. Most arguments come down to two broad categories of issues: rail / wagon systems and subsidies. Both these demonstrate that there are indeed issues, but what is often not often understood is that resolutions to the problems are achievable.
Taking rail systems / processes first. Initially the main issue raised was that different rail gauges used between China/Europe/China would make the service less efficient and costly. This issue has been resolved with cross docking/ transhipment systems at inland ports such as Khorgos. Missing in the debate by many was the different operational practices that requires more real time data to effectively plan rail journeys. Examples of these include different train lengths – Russia has a conventional rail length of 71 conventional rail cars (approx. 994m), whereas Poland has a train length limited to 600m that can carry a maximum of 43FEU. Furthermore train speed differs within the regions, the average speed in the EU is 18.2 km/h whereas in the Asia region the speeds average 41km/h. What this points to is the lack of visibility of rail movements leading to poor planning. Is this any different to the current issue being faced by the maritime sector? How does a port plan for receiving a 20,000 teu vessel when equipment can only handle 6000 teu a day? The BRI takes this common problem by strategically pairing ports with rail networks.
To further optimize their plans, China has built the Beidou navigation system that will cover the entire BRI by the end of 2018 with its mix of 17 satellites and 300 transponders in play. Further developments with Block Chain, IoT and other software platforms will allow for better planning and scheduling. What is missing however is a common is the need for an IT operating platform that will assist the planning and movement of cargo between ocean-port-rail. Current work on Blockchain and AI focusses on the port – to- port movement in terms of vessel / freight visibility, but little on an information pathway for the interface between ocean/port /rail.
Taking the second common issue of "subsidies". As some locals have said "the good time are over – it is about time that the service stood on its own two feet". There is a complex web of subsidies running at three levels of government, the central government is reported as enforcing some form of restraint in the granting of subsidies. For example it is said that only those trains that have "fully laden wagons of FEU "will be eligible for subsidies. What is not clear is what this means – does a 40 wagon train with every FEU with some cargo inside meet the criteria for subsidies?
The ministry of Finance has recently declared that subsidies on the China-Euro rail should not exceed more than 50% of the real cost of domestic freight. It goes onto state that the 50% benchmark be set in 2018 and then reduced by 10% per annum into the future. They have announced that this is a measure is in response to regional governments "blindly building competing rail infrastructure". What this does tell us, is that some form of rail subsidy will run for at least the next five years. What it does not address are the subsidies being levelled at Regional and City level as well as on product categories?
Whilst rail will never replace ocean freight, the issues being used as justification for not taking rail seriously, will be resolved through the strategic pairing of ports with rail. Inland rail has already seen the trend towards the transport of high value products by rail with ocean freight confined to commodity products. Furthermore, as the BRI network becomes more efficient the need and commercial viability for larger container ships will diminish. The market is already talking of optimal sized vessels in the 10,000 teu to 14,000 teu range.
Purchase the book here: https://www.amazon.com/dp/B07KQGQFQD/ref=cm_sw_em_r_mt_dp_U__GTE9BbZJEDCNR
---